Saturday, August 29, 2015
We received these beautiful pictures from our lovely client,
Antonia.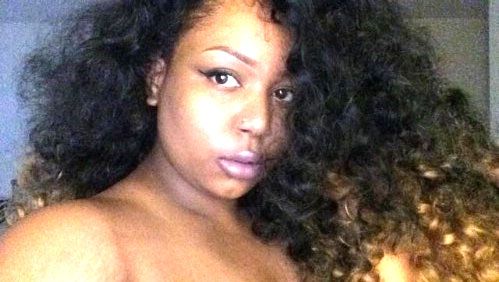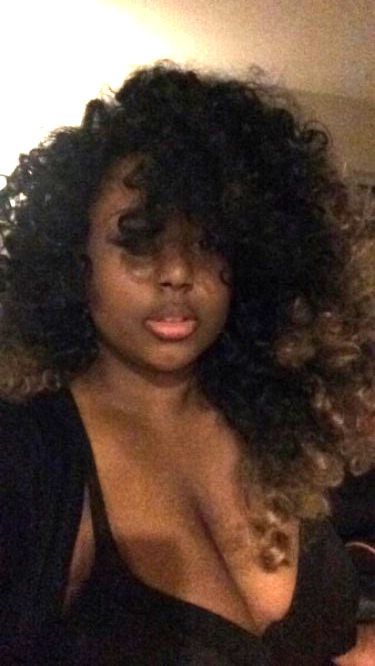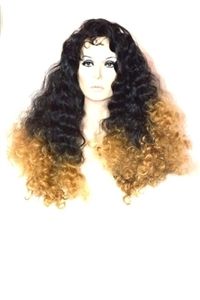 Our line of Heat Friendly Synthetic Lace Front Wigs, can be curled & Styled up to 350 degrees Fahrenheit. Also if you are skilled with hair coloring, you can use craft paints from the local craft store such as JoAnns', Michaels, or Hobby Lobby to change light colors to pastel or darker colors. There are many videos on youtube such as the one below that can help with hair color for synthetic hair.
The styling possibilities are endless with our Synthetic Heat Friendly Lace Front Wigs.
Below, Antonia, braided her synthetic lace front wig & her hair style was instantly changed to a textured wave style. Notice the cute blonde ombre tips!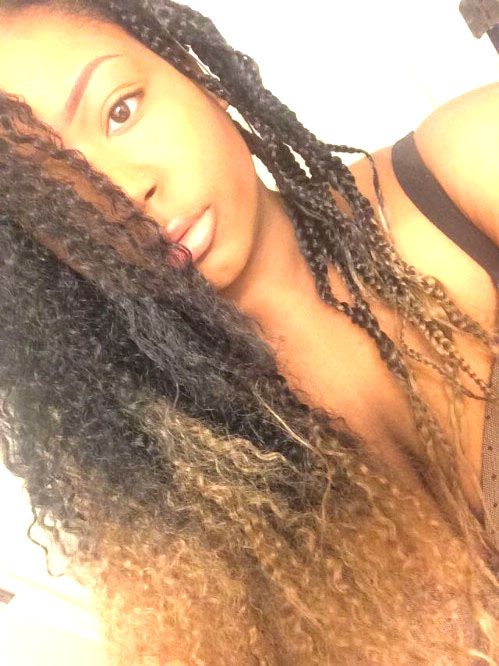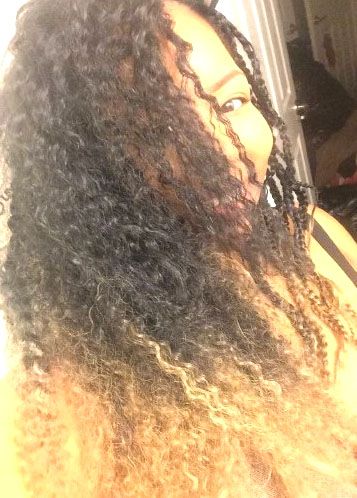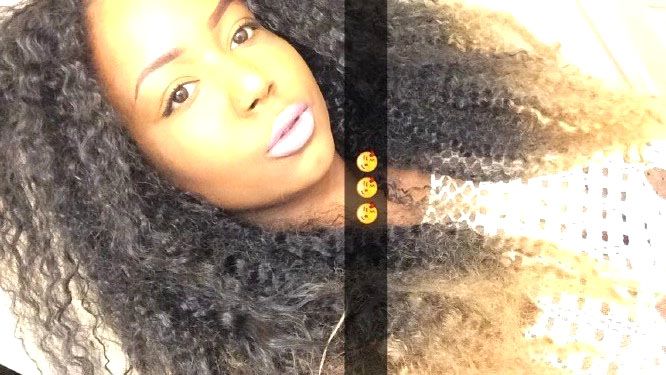 When she was ready for a different style, she was able to flat iron the hair for a sleek 9-5, weekend look.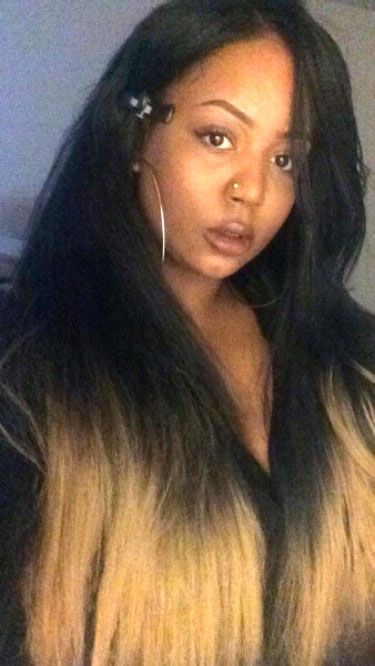 Call 1.800.714.3189 to Order By Phone, Click on the Live Chat for 24/7 Customer Service. MyWigsAndWeaves.com
Monday, June 3, 2013
Customer's often come to us here at MyWigsAndWeaves and ask us a simple question: Are cheap lace wigs also bad quality wigs? Ahhh yes, a very good question indeed and an important one too for anyone that is looking to purchase a quality lace wig that will stand the test of time. And because we get this question so very much, today we decided to write an article explaining to you the potential pros and cons of cheap lace wigs.
You get what you pay for...
We say it all the time but really we want to get more then what we pay for. With cheap lace wigs, you will pay a low decent price but what are you really getting? I have seen many cheap lace wigs that are absolutely beautiful and I wear them myself, at times. Because cheap lace wigs are more inexpensive to make and require less manufacturing time, they will normally be all the latest lace wig hairstyles and newest colors such as the ever hot ombre lace wig color mix. You will get a lace wig that is gorgeous for the night on the town but that will be about it. We hear countless tales of women who have bought cheap lace wigs mostly from China that are pretty when they first wear them & after a week or so of wear are dull, lifeless and heavily shedding. We understand in today's time the need to be price savvy and to make sure you are getting the best deal. Cheap lace wigs are immediately the best option because they will cost no more then $10-$30. However they will need to be replaced numerous times per year. A good quality human hair lace wig will cost you on average $300 & up & can last 1-3 years with average care.
I can live for two months on a good compliment. – Mark Twain
When wearing a good quality lace wig, the last thing you want to feel is uncomfortable. With cheap lace wigs the biggest problem is the poor fit. Cheap lace wigs are made from imitation thick plastic material that is typically rough and can cause irritations. The adjustable strap in the back of the cap will often come loose while wearing your wig which in turn will make your wig loose and carry the appearance that you have a hat sitting on your head. The idea of a good quality lace wig, is that you are putting your best appearance forward and you will wear your lace wig as it is your own. No one has the time to check the mirror constantly to see if your lace is showing or even worse is your wig now crooked??!
We love compliments and we like to look our best. When you wear cheap lace wigs, it will look like you have on a wig and the compliments will be few and far in between. I remember a call from a client a few months ago and she was in the market for a new good quality remy lace wig. She ended the call and stated she would call back and reorder when her current wig played out. I asked how long had it been since she purchased the current wig she was wearing from MyWigsAndWeaves?
The client stated 2 years and counting....
If you're looking for a good quality lace wig I would like to suggest to you the following Paula Remy Full Lace Human Hair Wigs. The wig has been professionally cut and styled with color light auburn highlights added. As with quality remy human hair lace wigs, this wig can be curled, color, and straightened.
MyWigsAndWeaves.com Paula Remy Human Hair Lace Front Wig
Cut, Colored, & Professionally Styled
Same wig - Now straightened after a wash and deep conditioner.
If you have any questions or comments about lace wigs or lace wig salons don't hesitate to contact us directly or leave a comment below.